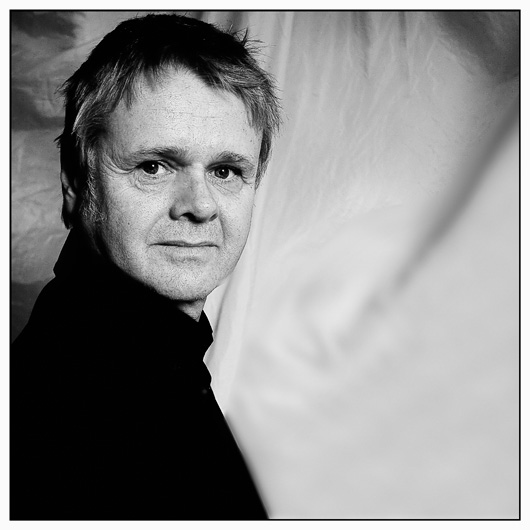 Sturla Gunnarsson is a Canadian filmmaker whose feature films, documentaries and television dramas have won international acclaim, including an Academy Award© nomination,  Emmy Award©,  Prix Italia, and multiple Canadian Academy and Directors Guild Awards.
Recent television work includes directing and executive producing the pilot for the reboot of the seminal Canadian television series, Streetlegal, directing multiple episodes of the critically acclaimed Bravo/Bell police drama, 19-2 and the CBC/Netflix comedy Schitt's Creek, for which he was nominated as 'best director' at the Canadian Screen Awards.
Gunnarsson's last film, Monsoon, was selected as one of TIFF's 'Top Ten Canadian Films', winning the People's Choice Award.  Previous TIFF-launched films include Force of Nature (People's Choice Doc Award winner), Beowulf & Grendel (Gerard Butler, Stellan Skarsgard), Rare Birds (William Hurt, Molly Parker) and Such A Long Journey ( Roshan Seth, Om Puri).
Gunnarsson is currently developing a six-hour adaption of Wade Davis' epic masterpiece, Into The Silence: The Great War, Mallory, and the Conquest of Everest.
SELECTED FILMOGRAPHY
TELEVISION
STREETLEGAL Director and exec prod. (Pilot and 3 episodes 2018) CBC
RANSOM (4 episodes 2018/2019) CBS
19-2 (7 episodes 2016-17) Bravo/Bell
SCHITT'S CREEK  (5 episodes 2017)  CBC/Netflix
ART OF MORE (2 episodes 2017) Sony/Crackle
MOTIVE (10 episodes 2012-16)  ABC/CTV/NBC-Universal
THE FIRM (2011)    NBC-Universal
ROOKIE BLUE (2010)      ABC/Global
DEFYING GRAVITY (3 episodes 2009)     ABC/CTV/NBC-Universal
DEGRASSI (14 episodes 2007-2010)     CTV/The N
INTELLIGENCE (2 episodes 2006)     CBC
DAVINCI CITY HALL (2005)     CBC
DAVINCI'S INQUEST (2004)     CBC
FEATURE FILMS
ICE SOLDIERS  2013  Sony Pictures.  Dominic Purcell, Adam Beach, Michael Ironside
BEOWULF & GRENDEL  2006  Arclight/Equinoxe Releasing.   Gerard Butler, Stellan Skaarsgard, Sarah Polley.
RARE BIRDS  2001 Lions Gate Releasing.  Starring William Hurt, Molly Parker, Andy Jones.
SUCH A LONG JOURNEY  1998 Red Sky Entertainment/The Shooting Gallery. Adapted from on the Booker shortlisted novel by Rohinton Mistry.  Roshan Seth, Om Puri, Naseerudin Shah
DOCUMENTARY FILMS
MONSOON  2015  ARTE/CBC   A personal reflection on chaos, creation and faith in the land of believers, filmed over the course of an Indian monsoon season.  
FORCE OF NATURE  2010 E-1 Entertainment/NFB/CBC.   A biographical film about iconic Canadian scientist and environmentalist David Suzuki.
AIR INDIA 182  2008 52 Media/Eurasia Motion Pictures, CBC A non-fiction thriller about of the conspiracy to bomb Air India flight 182 and the intelligence operation that failed to thwart it.
GERRIE & LOUISE  1997 CBC/CNN. A darkly fascinating film that explores unlikely marriage between  a one-time apartheid hit-squad commander and  the investigative reporter who exposed him.  
FINAL OFFER  1984 National Film Board of Canada/CBC   A cinema verite classic about the backroom brawl between Canadian and American leaders of the United Autoworkers Union that led to the breakup of the union, during the historic GM strike.  
AFTER THE AXE  1982 National Film Board of Canada/ CBC   Genre-blending documentary about  a management consultant and the executive he's hired to terminate.